Product Description
Product Description
Product Parameters
| | |
| --- | --- |
| product | Nm148 Elastic Shaft Torsional Rubber HRC Coupling for 3D printing equipment |
| material | stainless steel , iron , aluminum ,bronze ,carbon steel ,brass etc . |
| size | ISO standard  ,customer requirements |
| BORE | Finished bore, Pilot Bore, Special request |
| surface treatment | Carburizing and Quenching,Tempering ,Tooth suface high quenching Hardening,Tempering |
| Processing Method | Molding, Shaving, Hobbing, Drilling, Tapping, Reaming, Manual Chamfering, Grinding etc |
| Heat Treatment | Quenching & Tempering, Carburizing & Quenching, High-frequency Hardening, Carbonitriding…… |
| Package | Wooden Case/Container and pallet, or made-to-order |
| Certificate | ISO9001 ,SGS |
| Machining Process | Gear Hobbing, Gear Milling, Gear Shaping, Gear Broaching, Gear Shaving, Gear Grinding and Gear Lapping |
| Applications | Toy, Automotive, instrument, electrical equipment, household appliances, furniture, mechanical equipment,daily living equipment, electronic sports equipment, , sanitation machinery, market/ hotel equipment supplies, etc. |
| Testing Equipment | Rockwell hardness tester 500RA, Double mesh instrument HD-200B & 3102,Gear measurement center instrument CNC3906T and other High precision detection equipments |
workshop & equipment
Production process
Certifications
Our Advantages
1  . Prioritized Quality          
2  .Integrity-based Management
3  .Service Orientation
4  .150+  advanced equipment
5  .10000+  square meter  factory area
6  .200+ outstanding employees  
7  .90% employees have more than 10 year- working   experience in our factory
8  .36 technical staff
9  .certificate  ISO 9001 , SGS
10  . Customization support
11 .Excellent after-sales service
shipping
sample orders delivery time:
10-15 working days  as usual
15-20 working days  in busy season
large order leading time :
20-30 working days as usual
30-40 working days  in busy season
FAQ
1. why should you buy products from us not from other suppliers?
We are a 32 year-experience manufacturer on making the gear, specializing in manufacturing varieties of gears, such as helical gear ,bevel gear ,spur gear and grinding gear, gear shaft, timing pulley, rack, , timing pulley and other transmission parts . There are 150+ advanced equipment ,200+ excellent employees ,and 36 technical staff . what's more ,we have got ISO9001 and SGS certificate .
2 .Do you accept small order?
If your order bearings are our standard size, we accept even 1pcs.
3 .How long is the delivery?
A: Small orders usually takes 10-15 working days,big order usually 20-35 days, depending on orders quantity and whether are standard size.
| | |
| --- | --- |
| Standard Or Nonstandard: | Standard |
| Shaft Hole: | 8-24 |
| Torque: | >80N.M |
| Bore Diameter: | 14mm |
| Speed: | 4000r/M |
| Structure: | Rigid |
Samples:

US$ 5/Piece

1 Piece(Min.Order)

|
Request Sample
Customization:

Available

|

Customized Request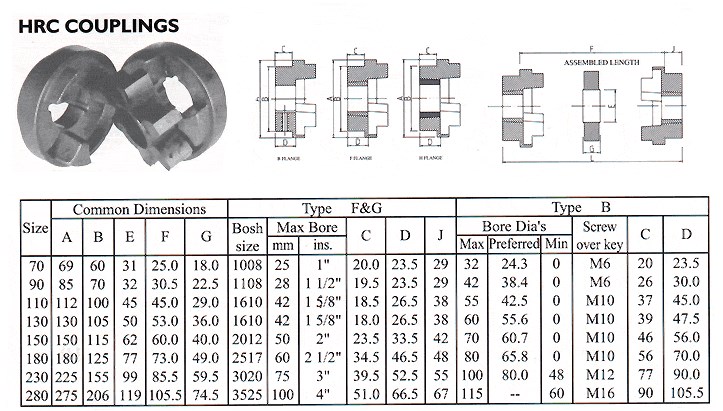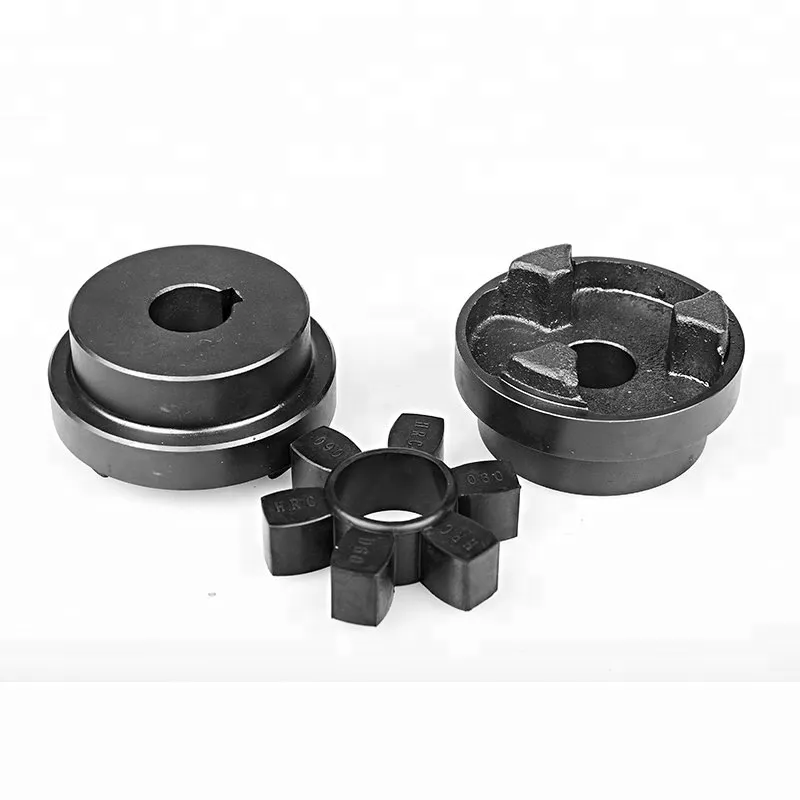 What are the Maintenance Requirements for HRC Couplings?
HRC (Highly Resilient Coupling) couplings are known for their relatively low maintenance requirements, making them popular in various industrial applications. However, like any mechanical component, they still require some attention to ensure optimal performance and longevity. Here are the typical maintenance requirements for HRC couplings:
Regular Inspection: Perform visual inspections of the coupling regularly to check for signs of wear, damage, or misalignment. Look for any unusual vibrations, noise, or overheating during operation.
Lubrication: Some HRC couplings have elastomeric elements that require periodic lubrication to maintain their flexibility and resilience. Check the manufacturer's recommendations for the proper lubrication schedule and type of lubricant to use.
Torque Monitoring: Ensure that the coupling is properly torqued and recheck the torque periodically, especially after installation or maintenance activities.
Alignment Checks: Misalignment can lead to premature wear and reduced coupling life. Regularly check the alignment of the connected shafts and correct any misalignment if necessary.
Environmental Considerations: HRC couplings can be affected by environmental factors such as temperature, humidity, and exposure to chemicals. Ensure that the coupling is suitable for the specific environmental conditions of the application.
Replace Worn Parts: Over time, the elastomeric elements of the HRC coupling may wear out. When signs of wear, cracking, or damage are observed, replace the coupling elements promptly to prevent further issues.
Professional Inspection: Periodic inspections by maintenance professionals or coupling experts can help identify any potential problems and address them proactively.
It's essential to follow the manufacturer's guidelines and recommendations for maintenance and inspection intervals specific to the HRC coupling model being used. Proper maintenance can extend the life of the coupling, reduce downtime, and ensure the reliable operation of the machinery in which it is installed.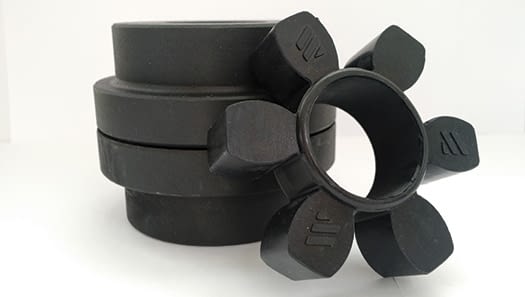 Factors to Consider When Choosing an HRC Coupling for a Specific System
When selecting an HRC coupling for a specific system, several crucial factors should be taken into consideration to ensure optimal performance and reliability:
1. Torque and Power Requirements: Determine the torque and power requirements of the application. This will help in selecting an HRC coupling with the appropriate torque rating and power capacity to handle the load.
2. Shaft Sizes: Check the shaft sizes of the connected equipment. The HRC coupling's bore size should match the shaft sizes to ensure a proper fit and secure connection.
3. Misalignment Tolerance: Evaluate the expected misalignment in the system. HRC couplings are known for their ability to handle angular, parallel, and axial misalignment to a certain degree. Choose a coupling with the appropriate misalignment tolerance for your application.
4. Operating Speed: Consider the operating speed of the machinery. High-speed applications may require specially designed HRC couplings with balanced construction to prevent vibrations and maintain smooth operation.
5. Operating Temperature: Determine the range of operating temperatures in the system. Ensure that the selected HRC coupling can withstand the temperature extremes of the application without compromising its performance.
6. Environmental Conditions: Consider the environmental conditions in which the HRC coupling will operate. Factors such as moisture, dust, and corrosive elements should be taken into account when choosing the appropriate material and coating for the coupling.
7. Space Limitations: Evaluate the available space for the coupling installation. HRC couplings come in various sizes and designs, so choose one that fits within the spatial constraints of the system.
8. Maintenance Requirements: Determine the desired level of maintenance for the coupling. Some HRC couplings are maintenance-free, while others may require periodic inspection and lubrication.
9. Coupling Type: Consider the specific type of HRC coupling that best suits the application. HRC couplings are available in different designs, such as flange, taper bush, and pilot bore, each with its advantages for specific applications.
10. Budgetary Constraints: Finally, consider the budget for the coupling. While cost is an important factor, it should be balanced with the coupling's performance, durability, and suitability for the application.
By carefully evaluating these factors, you can choose the most appropriate HRC coupling for your specific system, ensuring smooth power transmission, longevity, and reliability of your equipment.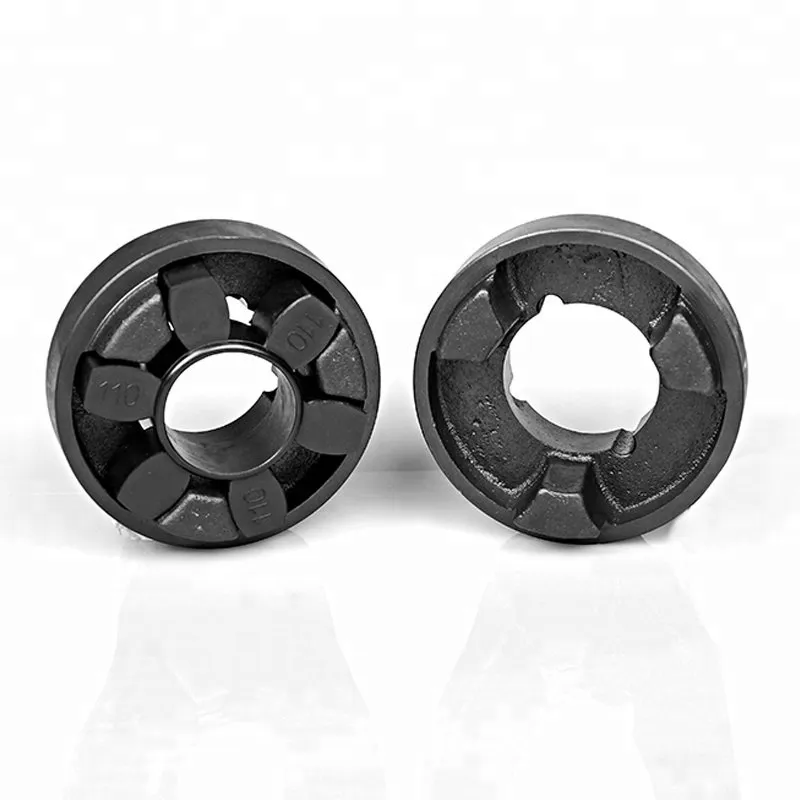 Selection of HRC Coupling for Specific Applications
Choosing the appropriate HRC coupling for a specific application requires careful consideration of several factors. Here are the steps to select the right HRC coupling:
Identify Application Requirements: Understand the specific requirements of your application, including torque and speed requirements, operating environment, shaft misalignment, and space limitations.
Calculate Torque and Speed: Determine the torque and speed values required for your application. This information will help you select an HRC coupling that can handle the expected load and rotational speed.
Consider Misalignment: Evaluate the type and magnitude of misalignment that the coupling needs to accommodate. HRC couplings can handle angular, parallel, and axial misalignment to varying degrees, so choose a design that meets your misalignment needs.
Check Space Constraints: Consider the available space for the coupling. If space is limited, you may need a compact HRC design or consider other coupling types that require less space.
Choose Hub Material: Select the hub material based on the application environment. Standard HRC hubs are usually made of cast iron, but stainless steel or other materials may be necessary for corrosive or specialized applications.
Explore Design Variations: Evaluate the various HRC coupling designs available, such as standard, spacer, flywheel, taper lock, brake drum, etc. Choose a design that best suits your application's needs.
Consider Environmental Factors: If your application operates in harsh conditions, consider factors such as temperature, moisture, chemicals, and potential contamination when choosing the HRC coupling.
Check Installation and Maintenance: Consider the ease of installation and maintenance requirements of the selected HRC coupling. Some designs, such as taper lock or pilot bore, offer easier installation and removal.
Consult Manufacturer Recommendations: Consult with the coupling manufacturer or a knowledgeable supplier to ensure you select the right HRC coupling for your specific application. They can provide valuable insights and recommendations based on their expertise.
By carefully evaluating these factors and selecting the appropriate HRC coupling, you can ensure optimal performance, reliability, and longevity for your mechanical system.



editor by CX 2023-08-31